CROWN PRINCESS MARY OPENED NEW EMERGENCY CENTER
Crown Princess Mary of Denmark officially opened the Viborg Regional Hospital's new Emergency Center in Viborg, a city in central Jutland, Denmark on December 9, 2019.
The Viborg Regional Hospital is known as Regionshospitalet Viborg in Danish.
---
---
Upon her arrival, The Crown Princess was welcomed by children with flags and little princess crowns.
Crown Princess Mary also received a posy of flowers.
---
---
The Crown Princess greeted Members of the Staff and Directives of the Hospital.
---
---
At the official opening, Crown Princess Mary gave a short speech and cut a red ribbon.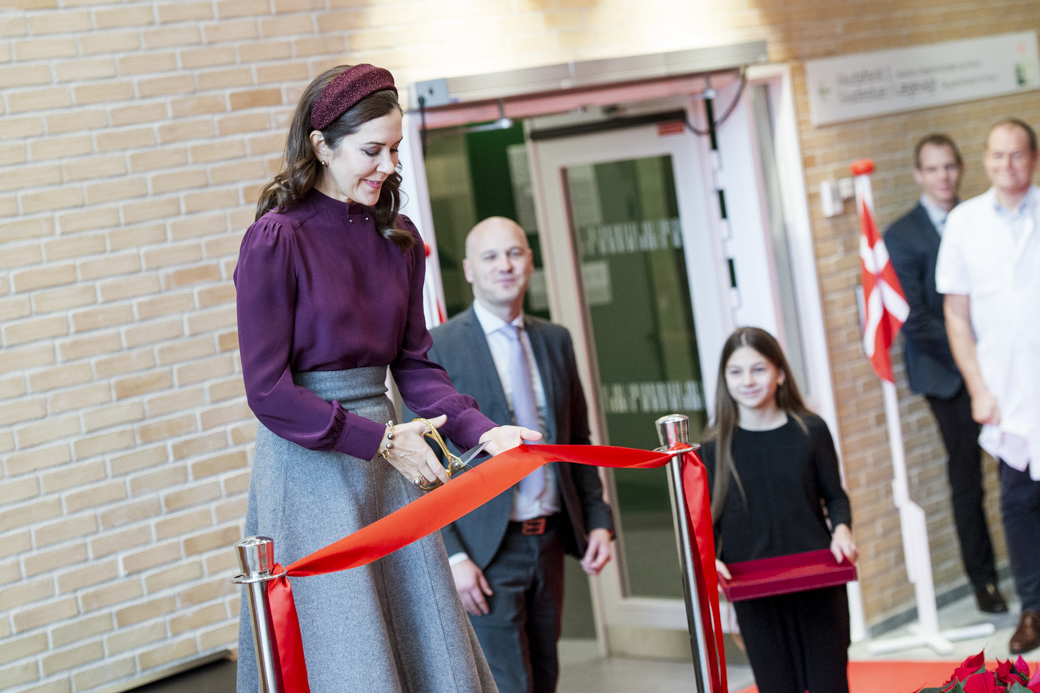 ---
---
After that, Crown Princess Mary was given a tour of the new Emergency Center.
Over the past 9 years, the Regional Hospital of Viborg has been rebuilt and expanded with new bed sections and clinics, as well as new Pathology, a new West Danish Center for Spinal Cord Injury, a new parking garage – and now also 25,500 square meters of new Emergency Center, which in many ways is the flagship of the entire building.
---
---
Royal Fashion: Crown Princess Mary of Denmark
Crown Mary wore a purple blouse with grey midi skirt and grey coat, Sequin Headband in Burgundy, Prada Bicolor Cutout Point-Toe Pumps in Granato Suede, Dulong Fine Jewelry, and Cartier Love Bracelet in Yellow Gold.
---
---
Related Content
THANKS FOR READING!!!
Follow us on: INSTAGRAM, FACEBOOK, TWITTER, PINTEREST and YOUTUBE